Electric Vehicle (EV) Charger Installation in Coachella Valley, CA
As the switch to electric vehicles becomes more and more common in Southern California, so does the need for reliable, convenient charging options. Hydes EV charging station installation experts will help you keep up with the times in the Coachella Valley. Trust Hydes with your residential EV charger installation to save on fuel costs, increase property value and make sure your car is always ready to go when you are.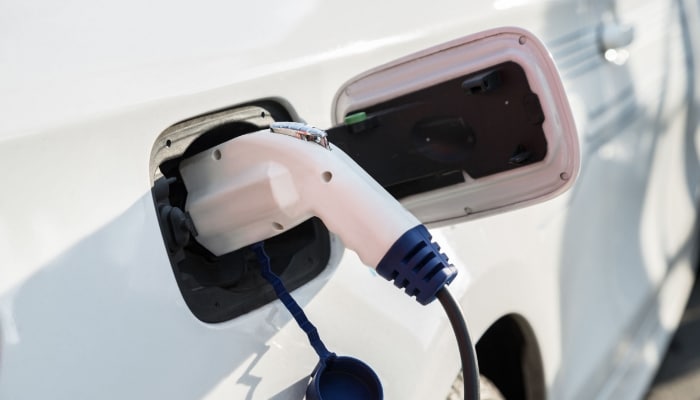 EV Charger Installation FAQs
Can any electrician install an EV charger in my home?
Always hire a professional and licensed electrical contractor to install an EV charger. This may be more costly in the near term, but it is critical for ensuring that your charger is correctly and safely installed and that you are in compliance with all rules. Furthermore, if not installed by a professional electrician, several EV charging points would lose their guarantee. You don't want to take that chance.
Modern Convenience To Charge What Moves You
Charging your electric vehicle doesn't have to be a pain. Whether you just pulled out of the lot or have had your car for years, Hydes will help. We'll take the hassle out of EV power with charging station installation that works for you. Choosing to charge at home has many advantages that help you save time and money.
Convenience - Ditch the days of saying you'll fill your car up in the morning! You're able to charge your phone at home, so why not also your electric vehicle? Hydes electric charger installation saves you from frequent trips to the station for power so you can wake up every morning to a full charge.
Flexibility - Hydes electricians are pros at keeping any electric vehicle charged. We install charging stations compatible with Tesla, Kia, Chevrolet, Ford and more. We'll help you determine the best fit for your needs and get your charger installed safely and efficiently.
Reliability - Charging your EV at home protects you from fluctuating fuel prices so you can predict what you'll pay. Don't be at the mercy of 3rd party charging stations! Hydes EV charger installation helps you know what to expect so you can be prepared for the road ahead.
Safety - The electrical pros at Hydes will make sure your electric vehicle charger is installed with care. We'll keep your station in compliance with rules, regulations and codes designed to keep you and your home safe.
Your Local EV Charger Installers near Indio, CA
When you choose Hydes for all your EV charger installation needs, you're getting more than an amenity. We'll inspect your electrical panel to make sure your home will deliver enough electricity to your new charging station. If your system needs an extra boost, we will upgrade your panel to make sure it's up to the task of powering your home and vehicle.
Get Your Battery Boost at Home From Hydes
Our electricians will keep your setup safe and reliable so you can spend less time planning a trip to the station and more time enjoying your modern-age convenience. Trust the pros at Hydes to install your new EV charging station so you can cruise into the future of fuel in the Coachella Valley.