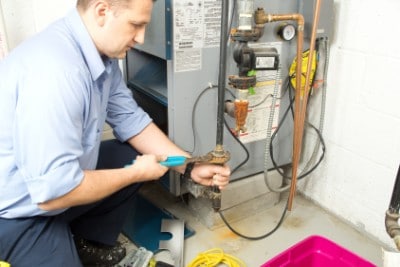 What You Should Know About Transitioning Between Your AC & Furnace
We're about to enter November, which means temperatures here in the Coachella Valley are getting cooler and cooler, especially at night. As we slowly start to use our furnaces more and more, it's important to know about the big differences between your heating system and your cooling system and what should be done to properly transition between the two. Today we're going to help you do that by talking about what you should know about switching between your air conditioner and your furnace!
Your furnace and air conditioner share some of same parts
Your furnace and air conditioner perform very different jobs, but they aren't two completely independent systems. In fact, your furnace and air conditioner share many of the same parts, including the air handler, the ductwork, the thermostat and the filtration system. So in order to switch between the two, all you need to do is flip the switch (or button) on your thermostat from "cool" to "heat" and your system will know it should start using its heating components.
What you should know about transitioning from your air conditioner to your furnace
If you have any questions about how to transition between your air conditioner and your furnace, or if you'd like a heating and cooling system serviced or installed in your home, contact Hydes, your Coachella Valley heating and air conditioning contractor.