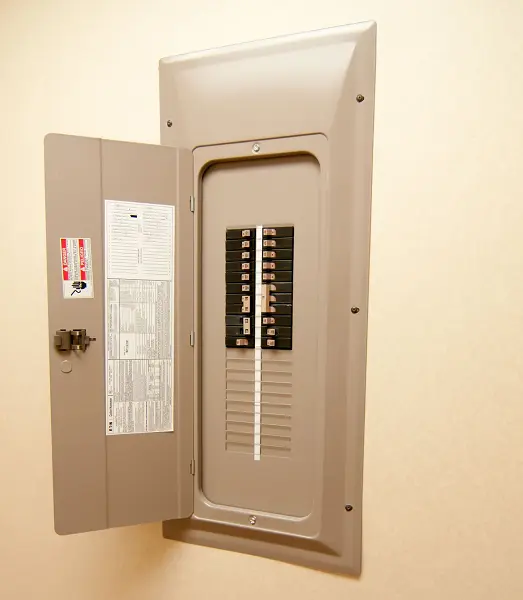 Find the Culprit & Ensure Your Household Maintains Power 
Stand-still traffic, paying extra for shipping, a slow internet connection — there are countless reasons why someone might blow a fuse. However, in this case we're talking about your home electrical system, and while it may have nothing to do with arguments or screaming babies on airplanes, when your panel blows a fuse, it matters!  
Ditch the Fuse Panel
If you have just purchased a house, it's important to find out the electrical system's age. Older homes may still utilize fuse panels, which haven't been used in decades. This means your current electrical system could be running off borrowed time and should be replaced! 
Additionally, fuse panels are notorious fire hazards. Even when installed correctly, if you use the wrong type of fuse when replacing one that's blown, you could experience a dangerous house fire. Always make sure to have your electrical system inspected every 3-5 years and before closing on a new home. 
Faulty Wiring
Damaged wires can continue to function for days, weeks, or even months without incident. However, when they do call it quits, your breaker may just trip. Things to look out for if you suspect your wires may be in harm's way include:
Buzzing or Humming Sounds

Dim or Flickering Lights 

Wire Discoloration

Unusual/Burning Odors

Vibrating Outlets
Time For An Update
Over time, your household will most likely accumulate more and more electrical appliances. If these appliances get a lot of use, then you may frequently experience tripped breakers. If you have an older electrical system, it simply may not be able to handle your family's electrical needs, which is why we offer electrical panel upgrades. This way, every member of your family can enjoy his or her preferred electrical device without fear of shutting down the system. 
Outdated Outlets 
If your outlets are damaged or old, they could cause a power surge which will most certainly trip your circuit breaker. While there may not be anything wrong with your panel, in this case, it is important to troubleshoot your outlets to avoid an electrical shock or fire. Be sure to have your outlet replaced if:
The outlet plate is cracked.

Erratic electrical patterns occur.

The plug continuously falls out of the outlet.

The outlet is scorching hot to the touch.

There is visible smoke or sparking. 
If you have any questions about why your system may have blown or a fuse or why your circuit breaker keeps tripping, give us a call at (760)-360-2202 or visit our website to fill out a contact form. We also offer a live, online chat service on our website which connects you directly with a representative!