Is Your Indio Area Home Running Hot and Cold?
If you're having a problem with rooms that either feel too hot or too cold, Hydes can help correct the problem. Since this situation usually involves replacing defective ductwork, the best time to schedule this is during cooler weather which allows our technicians to work safely in your attic to improve your home's airflow.
Air Duct Replacement near Indio, CA
We can also upgrade your ductwork when we install a new home comfort system for you. Over the years, we've found that most ducts are undersized, which means they are not capable of delivering the proper amount of air to keep your home comfortable. Even if you're not having comfort problems, the best way to prevent them from happening is to schedule your winter HVAC maintenance with us.
If you have the Hydes Family Comfort Plan, the cost of this service is already covered.
Common Air Duct System Problems:
Ducts joints that have become disconnected.

Ducts that have been damaged or improperly modified.

Ducts that were never sealed in the first place.

Ducts that run through uninsulated or under-insulated areas of your home.
Benefits of Replacing Your Air Ducts
Once all of your ducts have been properly sealed, you will spend less money on heating and cooling and you will enjoy other benefits as well, including:
Improve Efficiency and Comfort — Hydes will design the duct properly to deliver better air flow that reduces your cost to operate. More complete distribution of heated or cooled air throughout your home.

Better Indoor Air Quality— Sealed ducts prevent dust, allergens and fumes from entering your ducts and spreading through your house.

Enhanced Safety— Eliminates the risk of back drafting of combustion gases from clothes dryers, water heaters and furnaces.

Smaller Carbon Footprint— Conserving energy lowers power demand, which reduces carbon emissions. With sealed ducts, you'll benefit from improved comfort and improved indoor air quality.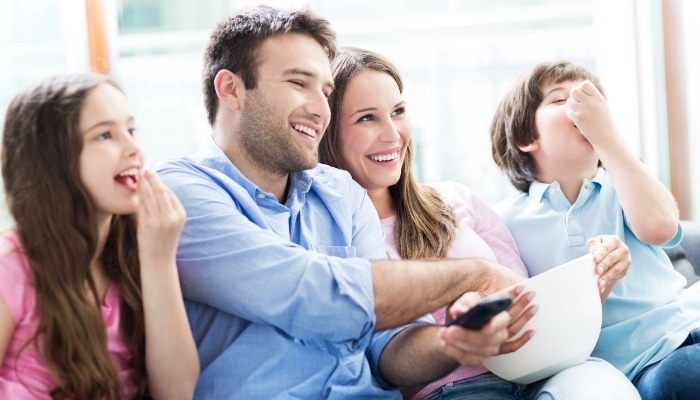 Is it worth it to replace ductwork?
If your ductwork is old (18+ years), leaking, or poorly insulated, then replacing it can improve the efficiency of your HVAC system and lower your energy costs. Your ductwork may need to be replaced, sooner than the 18 years, if it is undersized. If you are replacing your heating or cooling system get the HVAC company that is installing your new system perform duct testing to see if it needs to be replaced. It might be a good idea to replace both at the same time.
What time of the year is best for duct replacement?
The best time of year for duct replacement in the Coachella Valley would likely be during the early spring or late fall months, when the temperature is milder and not as hot as it can be during the summer. In addition to this, the milder temperatures during spring and fall will make it more comfortable for the HVAC technicians to perform the job. They will thank you for it.
Is duct sealing worth it?
Yes. One of the most cost-effective home renovations is to have your HVAC ductwork checked and properly sealed. Duct sealing can reduce your heating and cooling expenditures by 15% – 20% or more. Duct sealing will minimize the quantity of dust and filth in your home, as well as the possibility of mold growth, therefore enhancing the quality of your indoor air. There are also excellent electric utility company incentive programs available that can cover some or all of the cost of HVAC duct testing and sealing.
Can I seal my own ductwork? 
If you have existing HVAC experience you can seal your ducts, but we recommend having a professional HVAC company do the work. Your HVAC ductwork can be located behind walls and in the ceiling, as well as in the attic and/or basement, making them hard to access; attempting to seal them yourself without the proper training and equipment could cause damage to your ducts or injuries to your person.
Air Duct Sealing
Leaky air ducts are one of the most common causes of energy loss in the home. Whether the ducts were improperly installed, or they have sustained damage since they were installed, many homes have leaky ducts, a problem that can reduce heating and cooling system efficiency by as much as 20%. Hydes will inspect your entire duct system and identify any problem areas that could be costing you money and compromising your comfort.
4 Health Risks You Face From Having Dirty Ductwork
Mold & Mildew
Mold thrives in dark, cool environments, so if your ducts have not been cleaned in a while, moisture in the air can encourage rapid growth. Breathing mildew and mold spores can lead to a plethora of health problems, including:
Sinus Issues
Watery Eyes
Headache
Sore Throat
Persistent Cough
Skin Rashes
Pests & Vermin
Because your ductwork is hidden away in the walls, it can be easy to let necessary maintenance slip your mind. Even if your system is adequately sealed, bugs and small animals can still manage to find a way inside. Over time, dead insects and animal droppings will accumulate in your system and contaminate your air. Regularly cleaning your ducts is the only way to prevent these unsanitary irritants from infiltrating your system!
Respiratory Issues
Airborne allergens such as dust and pollen will build up inside your system if it is not properly maintained, worsening seasonal allergies and preexisting breathing difficulties such as asthma. Sustaining high indoor air quality is especially important for people with respiratory conditions, as it is recommended they stay inside on pollen-heavy days to avoid experiencing any symptoms. Duct cleaning is a crucial element of your strategy to keep the air in your home allergen-free.
Sinus Problems
Did you know that poor indoor air quality can lead to a sinus infection? If too many irritants enter through nasal passages, your sinuses will become inflamed as your body attempts to fight off the foreign particles. This inflammation can lead to an uncomfortable infection, which, if left untreated, can result in major health problems down the road such as:
Swollen Eyes
Bronchitis
Chronic Sinusitis
Encephalitis
Improve Your Home's Indoor Air Quality
If you think that your energy bills are too high, or if there are comfort problems in your home, call Hydes Air Conditioning today. We'll be glad to inspect your ducts and let you know if leaky ducts are the culprit.
Hydes provides duct sealing services near Indio, Palm Desert, Palm Springs and surrounding towns in the Coachella Valley. Give us a call today at (760) 360-2202 for incredible duct sealing service all year round!