Home Automation Zoning Solutions near Indio, CA
If your central AC system isn't cooling consistently, Hydes Air Conditioning will fix the problem. Chances are, your system needs to be re-zoned using two or more thermostats. Hydes installs both wired and wireless systems that resolve the problem and make every room in your home consistently cool.
The bonus? A properly zoned AC system uses less energy, so you save money, and ultimately more comfortable!
Types of HVAC Zoning Systems We Recommend
Give your family the ultimate in comfort and energy efficiency with AccuLink™ Platinum 1050 Zoning Control. This innovative control combines zoning technology and a home automation hub, allowing you to make temperature adjustments from anywhere via smartphone, tablet or computer for up to four schedules per day. It monitors indoor & outdoor temperatures while providing timely reminders when it's time for filter changes or regular maintenance - so relax knowing that climate access is easy!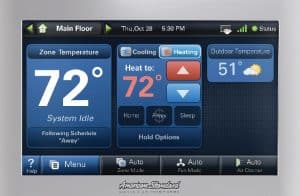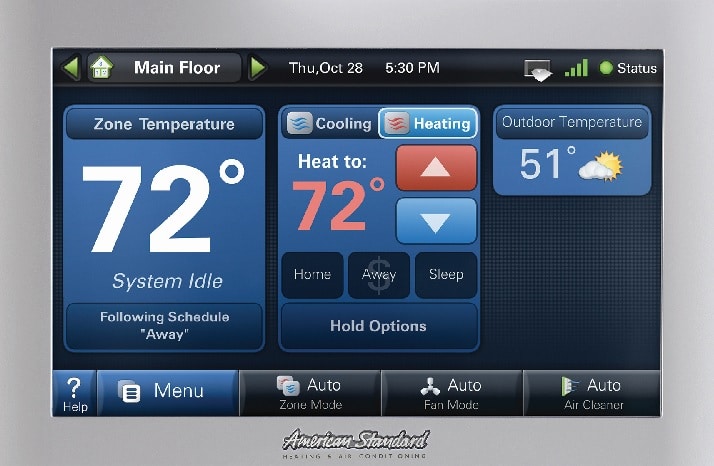 HVAC Zoning for Efficient Heating and Cooling in Your Home
It is a state-of-the-art home automation solution that brings together the best HVAC zoning technology for homes in the Coachella Valley. You can remotely manage your home's comfort and energy consumption from anywhere, at any time. It offers a color display and interactive touchscreen, and allows you to adjust the temperature to meet your family's comfort needs in an easy and convenient way.
Give You & Your Family Greater Control & Comfort
Contact Hydes today to learn about the game-changing HVAC zoning system options! Our AC zoning and thermostat solutions help you conveniently consider outdoor temperature and humidity to control every zone in your Indio area house from one device.
To get started on making the most of your HVAC system, give us a call at (760) 360-2202 .