LED Installations & Retrofits Near Indio, CA
Looking for a lighting makeover? Wanting to save on your electricity bill? LED lighting from Hydes is a reliable solution for you. LED lights offer energy efficiency and savings without compromise. For the modern, sleek aesthetic you desire, we're here to help. Hydes electricians are experts in determining installation plans, including retrofitting options. When you're ready to ditch energy-draining fluorescent and incandescent lighting, call Hydes for LEDs that help you save.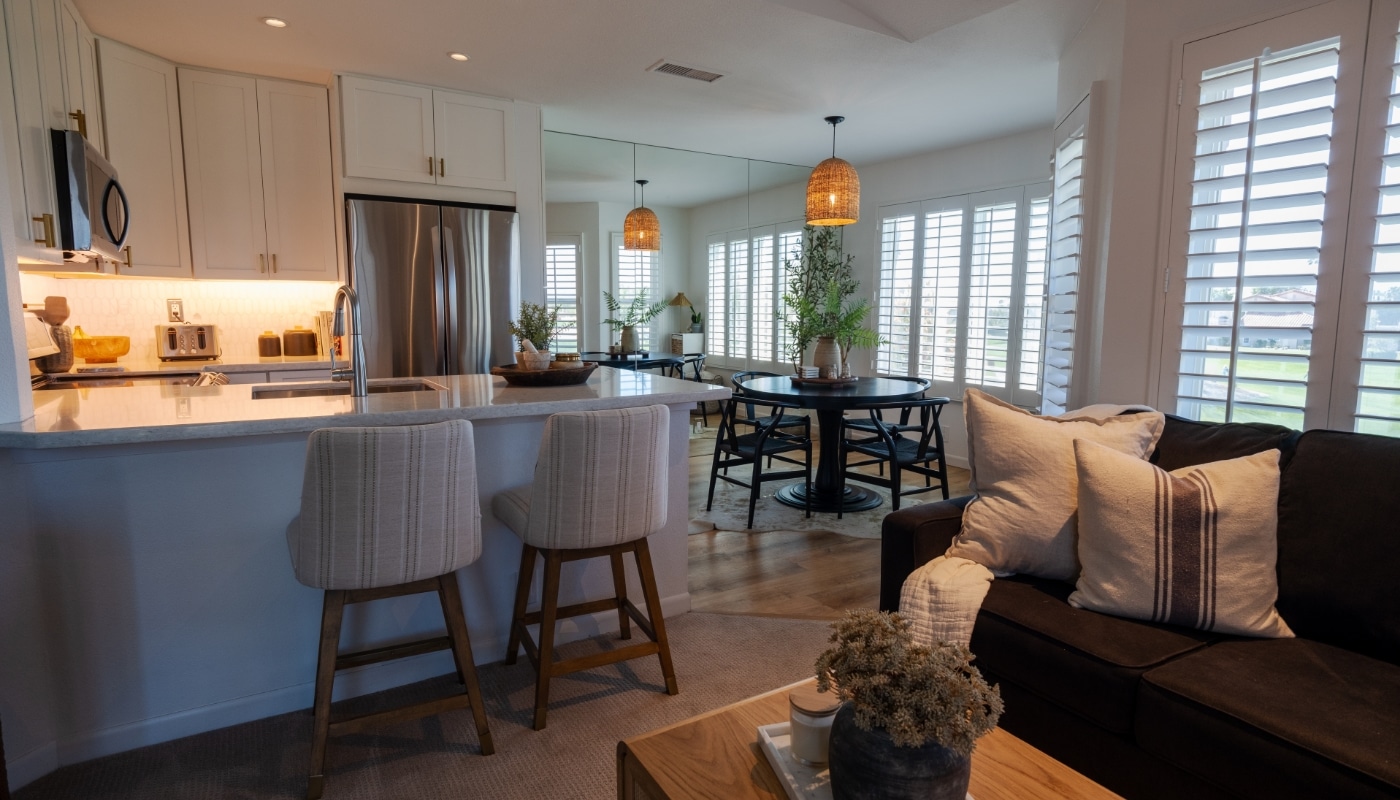 Get The LED Advantage For Your Home
Installing indoor or outdoor LED lighting is a quick and easy way to take any space to the next level. LEDs are an energy-efficient alternative to traditional incandescent and fluorescent bulbs. While LED light installation is sometimes pricier, it is the most sustainable long-term solution for many reasons.
LED lights are: 
Energy-saving to support green initiatives and help you save money.
Low maintenance to save you time and effort.
Long-lasting to save you trips to the store for new bulbs.
Color-capable to match your style and add flair to any space.
Dimmable to give you control over your lighting.
Shock-resistant to keep you and your family safe.
LED lights adapt to your vision. Whatever the project, Hydes will bring it to life. Whether you're looking to light up tight spaces with recessed fixtures or turn your backyard into an entertaining oasis, we're here to help. Hydes also offers retrofitting services to adapt existing light fixtures for LEDs. Retrofitted installations can cut costs by transforming what you already have. If retrofitting isn't right for you, Hydes will still help! Our electricians will replace existing fixtures to brighten up any space.
What does LED stand for?
LED stands for Light Emitting Diode. Unlike standard lights that send electricity through a thin wire, or florescent light that ignites gases, an LED sends an electrical charge to a diode that emits the light that you see.
Is an LED going to produce enough light to replace my current light bulb?
Yes, a LED will produce enough light and often more than your current bulb, while using less electricity!
Can LED's be used on a dimmer?
Yes, LED's can be used on a dimmer, but often require that the dimmer be LED compatible.
LED Installation You'll Feel Good About
For a sleek aesthetic with power you can trust, LED light installations are the way to go. Whether it's retrofitting for your dining room or complete installation for your backyard, trust the experts at Hydes. We're passionate about finding the solution that works for you. LED lighting is completely customizable so you can control your space. It's also eco-friendly, helping you save up to 75% of your home's energy consumption. Our transparent per-job pricing helps you know what to expect with installation, free from surprises.
Call Hydes today at (760) 360-2202 to make the switch to low-maintenance, money-saving LED lights that work for you.