Residential Electrician Services Near Indio, CA
As a true home comfort partner to serve you better, Hydes has added electrician services to our family of services. Our electrical department and licensed electricians will help you with all your home electrical needs. Whether you need a repair, panel change out or tune-up, or just a ceiling fan installed, Hydes electrical services department is there.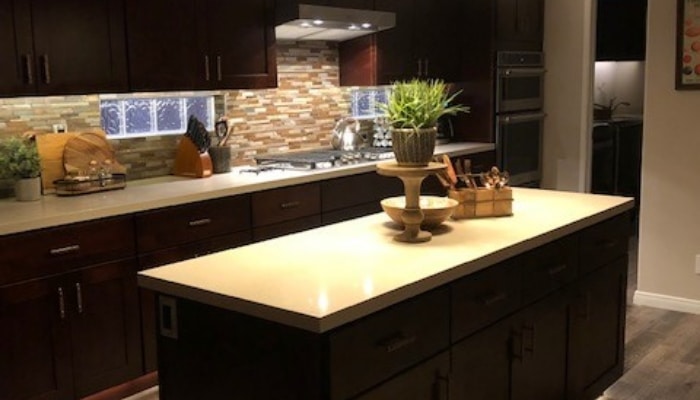 What electrical services does Hydes offer to homeowners in the Coachella Valley?
Hydes offers the following electrical services to homeowners in the Coachella Valley area:
Electrical inspections, installation and repairs.
Electrical panel tune-ups and upgrades.
Indoor and outdoor LED lighting upgrades, installation and maintenance.
Emergency back-up generator installation, maintenance and repair.
Home Electric Vehicle (EV) charger installation.
Ceiling fan installation.
Smoke detector and carbon monoxide detector replacement and installation.
How much do electricians charge to install lights in the Coachella Valley?
Electricians charge around $150-$500 per fixture to install lights in the Coachella Valley area.
Some things that can affect the cost include:
The type of lights you want installed.
The amount of lights you want installed.
Where you want lights installed.
The cost of having new lights installed can vary depending on if you want lights installed inside or outside your home.
How much does an electrician charge per hour near Indio, CA?
Electricians usually charge around $150-$300 per hour near Indio, CA. The hourly rate can also vary depending on the time of day and day of the week since some electricians charge more for after-hour and weekend services.
At Hydes, we charge per job for our electrical services, not by the hour. We determine the rate for the job upfront, so that you know what to expect to pay for your electrical repair or installation. To learn more about our electrical services, call us today.
Can I install a ceiling fan myself?
This can be a do-it-yourself job if you're comfortable working with electricity. However, if you are hesitant, or if this is your first electrical DIY project, we recommend hiring a licensed electrician.
Make sure you ordered the proper size for your room before attempting to install it. If the biggest room size is less than 12 feet, go with a 36-inch-diameter fan. A 42-inch size is excellent for 12 to 15 feet, while a 52-inch size is best for 15 to 18 feet. Use two smaller ceiling fans in particularly big or long, narrow rooms.
Get Plugged Into Our Electrical Service Department!
Fixture & Ceiling Fan Installation
Electrical Safety Inspections & Checks
Safety Check: Smoke Alarms/CO2 Detectors
Whole House Surge Protection
Remodels: Electrical Design & Build
Home Automation
New Construction: Efficiency Standards
Let Hydes Help Brighten Your Home Inside and Out
We will upgrade your old can lights to energy-saving LED lighting in one room or throughout your home. Too dark outside? We can also add LED lighting to your patio as well as your landscaping. Lighting can give your home an instant makeover!
Hydes also offers safety inspection checks and integrated home automation services, so that you can feel safe and comfortable in your home while you are there or away.
Local Electricians in the Coachella Valley
When you have some electrical work and need professional electrician services near Indio, Palm Springs, Palm Desert & La Quinta contact Hydes for your free estimate!
If you would like to schedule an appointment or need emergency service, please call our office at (760) 360-2202 for a faster response time.