Celebrating Family Service Since 1972
Learn More About Hydes AC & Electrical Services
Although Hydes has been in the business of installing and servicing air conditioning systems since 1980, Brian Hyde started the company as an appliance repair business in Orange County in 1972. Since many of his customers also had second homes in the Palm Desert area, he established a second Hydes branch in Palm Desert.
Because of the strong demand for air conditioning in Palm Desert and the Coachella Valley, Hydes moved the entire business to Palm Desert in 1982 and the primary focus of the business became professional service and installation of air conditioning and heating systems.
After closing our appliance repair business in 2017, Hydes began offering commercial and residential electrical services in and around Indio, CA.
Hydes is a third-generation, family-owned company. Brian's sons Barry, Michael and Mark, along with Brian's grandchildren, all work at the company. Hydes has managed to grow the business year after year, for one simple reason: a commitment to providing excellent customer service. 
Hydes Mission Statement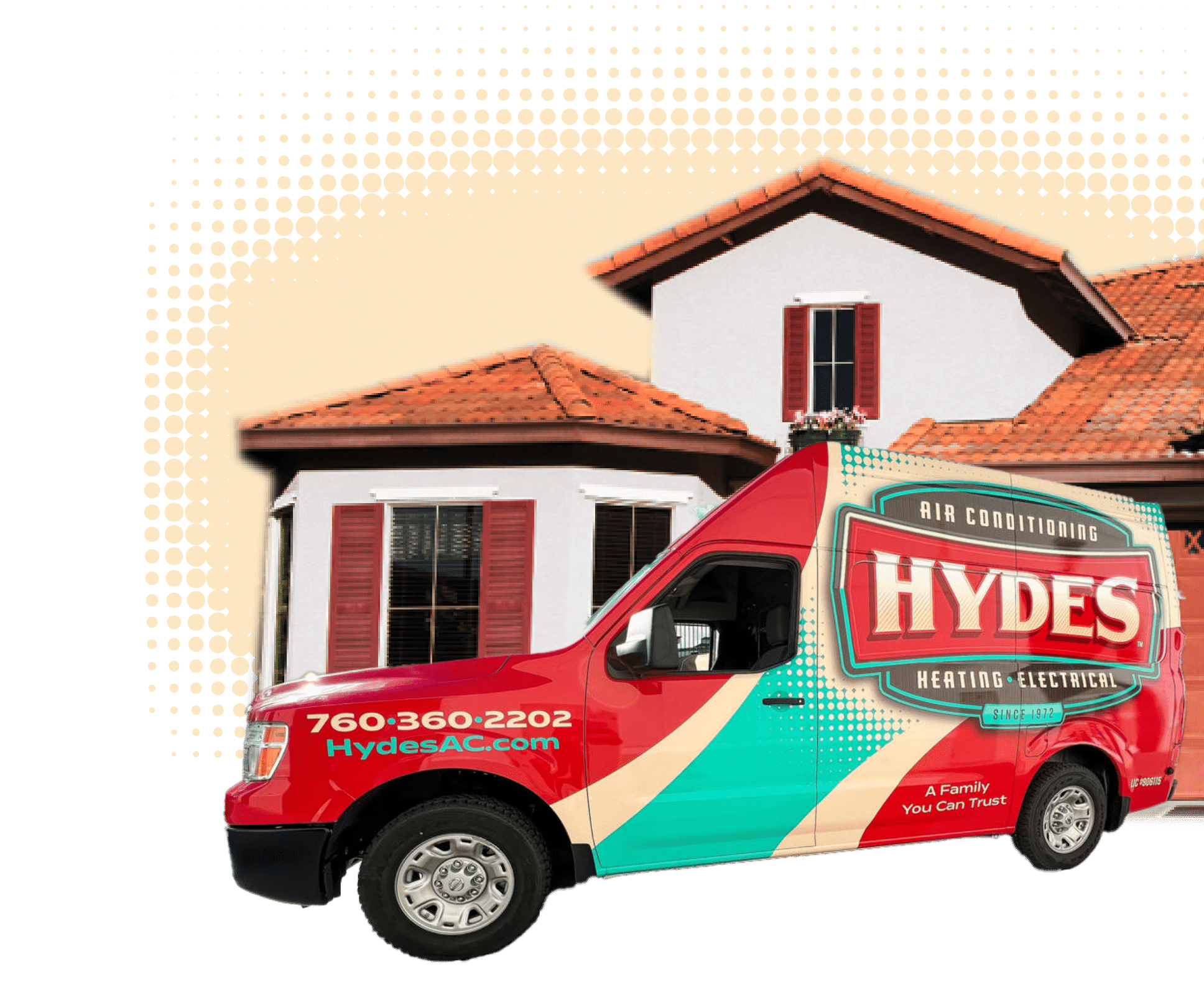 We Are Comfort Experts
Our Training & Certifications Set Us Apart From The Other Guys
Hydes holds a C-20 Warm-Air Heating, Ventilating and Air-Conditioning License issued by the Contractors State License Board (CSLB). The CSLB defines the C-20 Warm-Air Heating, Ventilating and Air-Conditioning contractor as one that fabricates, installs, maintains, services, and repairs warm-air heating, ventilation, and air-conditioning systems, including those which utilize solar power.
Awards & Certifications
Why Choose Hydes For Your Home
We Always Do The Right Thing
Highly Recommended
Our customers love us and recommend Hydes to their friends, family and neighbors. 
Trustworthy Team
All of our employees are required to undergo drug tests and background checks. 
Expert Work
100% of Hydes service technicians are NATE (North American Testing Excellence) certified.  
Do The Right Thing
Our core values encompass one simple but important goal - To do the right thing for our clients.