Nominations Are Now Closed For 2022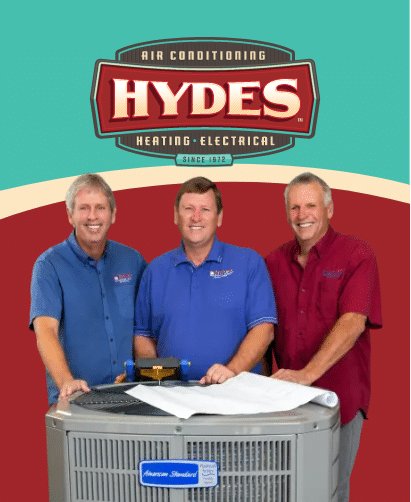 We started Hydes Gift Of Cooling in 2017 when we were celebrating our 45th year in business. We wanted to give back something special to our community and use our talents and resources to give to those in need that we serve in the Coachella Valley, CA area.
We were so touched by this initial experience that we have continued this program, and 2022 marks our sixth consecutive year of giving back.
Even with product shortages, we plan on donating at least one complete system to a deserving family or individual this year. To date, we have gifted 13 complete home comfort systems to deserving families.
One of the hardest things our technicians run across is when they go to a home and the homeowner has no means to replace or repair a non-functioning or failing cooling or heating system. It really hits home. This is why we will continue to celebrate the opportunity to give back to our community with our yearly "Gift Of Cooling."
Giving the Gift of Cooling
2022 Gift Of Cooling Recipients
Nominations begin April 2023
Our annual Gift Of Cooling program looked a little different this year but we were able to give the gift of a new AC to deserving families and individuals in the Coachella Valley. We gifted three separate condensers & coils to families/individuals that had no cooling.
Congratulations to Kanjii M. of Indio; Allen L. of Cathedral City; and Joan H. of Indio!
We were also able to gift a ductless mini-split system to a family that is dealing with cancer.
Thank you for all your heartfelt nominations! We are always grateful for the opportunity to give back to our community.