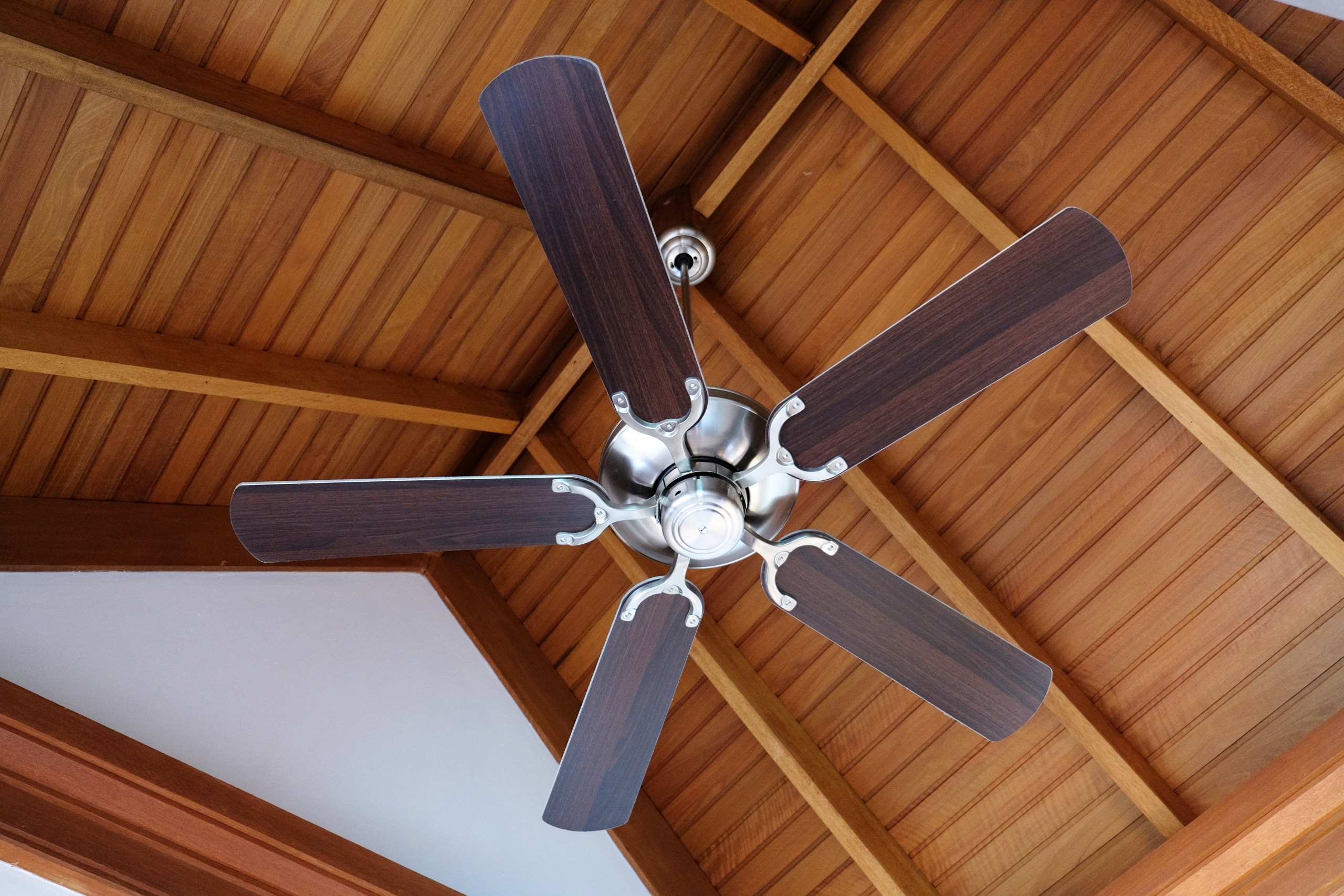 Elevating Home Comfort and Energy Efficiency
Enhancing your home's comfort and energy efficiency can be as simple as installing a ceiling fan. The gentle breeze on a scorching day or improved air circulation can significantly transform your living space. While the concept of installing a ceiling fan might seem straightforward, the process is more intricate than it appears. It requires specialized knowledge to ensure safety, performance, and long-lasting results. This is where the expertise of Hydes professional electrical services comes into play.
The Significance of a Safe and Efficient Ceiling Fan Installation
Handling electrical components without the proper training and expertise can be hazardous. Electricians adhere to stringent safety protocols, minimizing the risk of electrical shocks or fires during and after installation. Safety remains a top priority when dealing with electrical components. Certified electricians follow safety regulations meticulously, significantly reducing the likelihood of electrical hazards and fire incidents stemming from improper installation.
Maximizing Performance and Energy Efficiency
An accurately installed ceiling fan operates at peak efficiency, contributing to substantial energy savings. Electricians guarantee proper wiring and mounting, optimizing performance while curbing energy consumption. The correct wiring and grounding are essential for a secure fan operation. Electricians ensure that all connections are robust and compliant with electrical codes.
Ceiling Fan FAQs
What size ceiling fan should I get?
The size of ceiling fan you need depends on the size of the room you are putting it in.
Here is a general guide:
For small rooms (up to 100 sq. feet), a 36" fan should do nicely. 
For medium rooms between 100 sq. feet and 200 sq. feet, use a 42" fan. 
For large rooms up to 400 sq. feet, consider a 52" fan.
For very large rooms either a 60" fan or multiple smaller fans.
How far should my ceiling fan hang down?
For the best circulation, your fan should be 8 to 9 feet from the ground and at least 8 inches from the ceiling.  
Why does my ceiling fan have the option to go in different directions?
The reason your ceiling fan offers different directions is allows you to set your fan to turn clockwise in the winter, forcing the warmer air down, or counterclockwise in the summer forcing the warmer air up and around, allowing it to cool before it reaches you. 
Why Opt for Professional Ceiling Fan Installation
Ceiling fans serve as more than just cooling devices; they are integral to your home's overall comfort. While the allure of a DIY project is enticing, enlisting the assistance of a professional electrician for your ceiling fan installation offers a host of benefits, including time-saving, stress reduction, and enhanced safety measures.
Before embarking on the installation process, electricians meticulously evaluate your home's wiring and electrical circuits. This assessment informs whether any electrical upgrades are necessary to accommodate the fan's electrical requirements. Electricians streamline the installation process through their extensive experience, ultimately saving you time. Their involvement ensures a seamless transition to enjoying the benefits of your new ceiling fan sooner.
Reasons to Choose an Electrician to Install Your Ceiling Fan
Troubleshooting and Testing -

In the event of any challenges, electricians possess the ability to swiftly diagnose and resolve issues, guaranteeing flawless fan operation from the outset.

Strategic Placement for Optimal Airflow -

Electricians lend their expertise to pinpoint optimal fan placement, ensuring even air distribution. Precise positioning enhances the fan's effectiveness in both cooling and evenly dispersing heated air.

Prioritizing Warranty and Longevity -

Inadequate installation has the potential to nullify warranties and curtail the fan's lifespan. Professional installation guarantees that manufacturer warranties remain valid, safeguarding your investment. 

Selecting the Perfect Ceiling Fan for Your Space -

Electricians offer invaluable recommendations for selecting the ideal fan size based on your room's dimensions, ensuring optimal airflow and comfort. 

Style and Aesthetics -

With a keen eye for design, electricians guide you in choosing a fan that complements your interior decor, elevating your living space's visual appeal. 

Features: Lights, Controls, and Remote Access -

Electricians assist in identifying a fan with features that align with your preferences, whether it's integrated lighting, advanced control options, or remote access.
Experience Ultimate Comfort & Energy Savings with Ceiling Fan Installation
Are you ready to enhance your living spaces with the soothing breeze and stylish appeal of ceiling fans? Hydes expert ceiling fan installation services are here to make your comfort a priority. Say goodbye to stuffy rooms and hello to improved air circulation, energy efficiency, and an upgraded aesthetic.
Serving the Indio, Palm Springs, Palm Desert and Coachella Valley Areas
Call (760) 360-2202 or contact us online if you are looking for an affordable solution to enhance airflow and increase year-round comfort in your Indio, Palm Springs, Palm Desert or Coachella Valley area home.