The Annual Brian Hyde Excellence Award
The Brian Hyde Excellence Award is an honorary award presented to one exceptional Hydes employee every year. This tradition began in December 2017 and continues to be a highlight of our team.
Created in recognition of the late Brian Hyde, founder of Hydes Air Conditioning, this award exists to honor Brian's legacy and inspire future Hydes employees to embody his mission to "always do the right thing" both in their personal and professional spheres.
Brian Hyde was a leader, innovator, visionary, hard worker, a man of integrity, husband, father, grandpa and small business owner and we hope this award in his honor illustrates our profound appreciation for those who receive it. The Hydes employee chosen each year possesses the same qualities as our beloved founder.
Characteristics exemplifying:
Customer Service – "Going the extra mile"
Innovation – "Thinking out of the box"
Integrity – "Doing the right thing, even when no one is watching"
Visionary – "Being able to have forward-thinking now for the future"
Quality of Work – "Work that is consistently done well"
Initiative to Learn – "Learn and grow on your own time with a never stop learning mentality"
Technical Proficiency – "Excelling in your assigned work/skill"
"This is always a special time when my brothers and I get to not only recognize a Hydes employee but also honor the memory of our dad."

Mark Hyde
This award is open to all Hydes employees who characterize the traits represented by The Brian Hyde Excellence Award. Hydes management will consider all candidates and make a selection on December 1st of each year. The Hyde Brothers will announce and present the recipient with the award at the annual End-of-the-Year Business Meeting.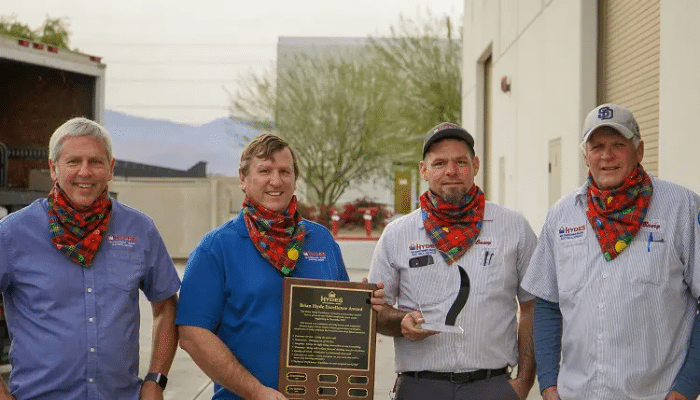 Brian Hyde Excellence Award Winners
2020 Winner
This year's Brian Hyde Excellence Award was awarded to Casey Harrison, Service Technician, who has been with the company since 2012. The award was presented to Casey by Barry, Michael and Mark Hyde.
Casey had this to say about the award, "I am honored to receive this award. I was never able to meet Brian Hyde, but I can see a little bit of him in each of his three sons, so I feel like I know him personally. My hope is that as he looks down on us, he sees his legacy push forward in a direction he would have never thought possible and smile at the achievements we as a family and company accomplished."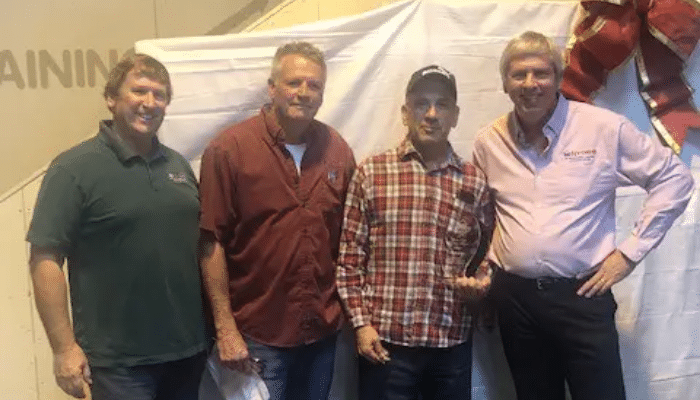 2019 Winner
This year's Brian Hyde Excellence Award was awarded to Jose Aispuro, Hydes Lead Installer, who has been with the company since 1992. The award was presented to Jose by Barry, Michael and Mark Hyde.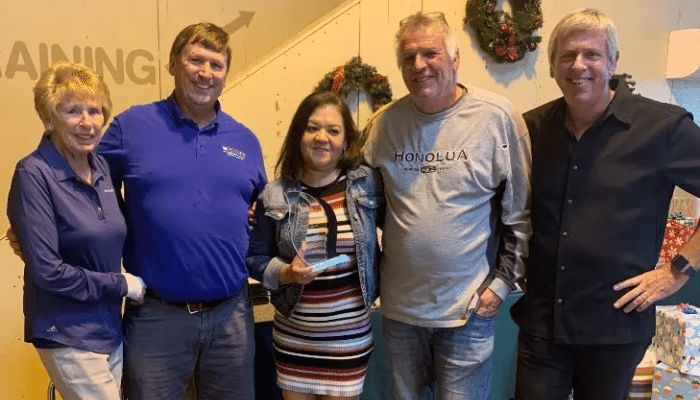 2018 Winner
This year the award was presented to Lisa Quintana, Hydes Assistant Office Manager & Dispatcher and has been with Hydes for over 30 years.
Lisa said, "I am so honored to receive this prestigious award and want to thank Barbara, Michael, Barry & Mark Hyde for choosing me, as there are many of my Hydes co-workers that are certainly qualified to receive this honor."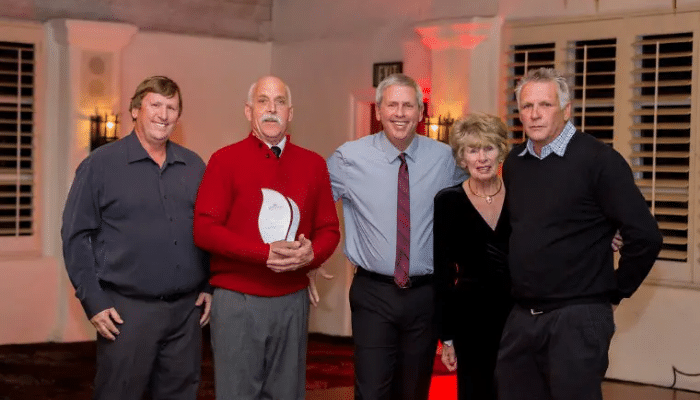 2017 Winner
The inaugural Brian Hyde Excellence Award was presented to Greg DeFontes, NATE Certified Service Technician, who has been a Hydes employee for over 13 years.
This award was created to not only honor and remember Brian's legacy as the founder of the business but to also inspire future generations of Hydes employees to help continue the business and what Brian stood for.