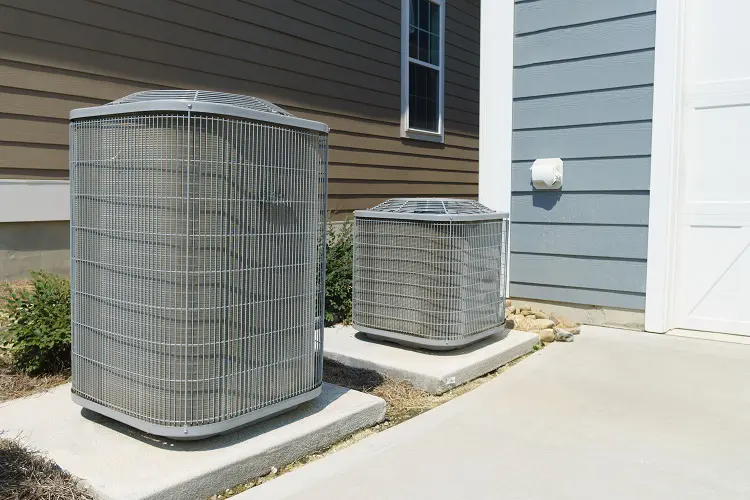 Common AC Condenser Problems to Look Out For
Air conditioners have indoor and outdoor components, and each one is equally important in the cooling process. The outdoor portion of your air conditioner is called the condenser unit, and it is susceptible to a unique set of problems due to its location outside. Today we're going to go over some of the most common condenser unit problems that show up in Coachella Valley homes and provide tips for how you can prevent them!
What is the condenser unit?
The condenser unit is the box-shaped device that's typically located in the back or one of the sides of your home. It houses a number of different components, three of the most important of those being the compressor, the condenser coils and the fan. The purpose of the condenser unit is to take the heat that was extracted from the system's indoor component and release it to the air outside. Without the condenser unit, your air conditioner would remove heat from your home's air but it would have nowhere to get rid of it.
Common condenser unit problems
Bent fins. The walls of a condenser unit are lined with fins that aid in the flow of airflow through the system. If these fins get bent due to things like flying debris or contact from an animal, they can block that flow of air. With less air flowing through the condenser unit, your air conditioner won't be able to dispense enough heat and your home won't be as cool as you'd like.
Dirty condenser coils. Since your condenser unit is outside, it's susceptible to dirt and debris buildup every day and night. When that dirt gets inside the unit, it can build up on the condenser coils. This makes it harder for heat to transfer between the coils and the air that's blown over them, which makes it harder to keep your home cool.
Refrigerant leak. Refrigerant flows between the indoor portion of your air conditioner and your outdoor condenser unit in order to transfer heat. The refrigerant lines that flow to and from your condenser unit are prone to getting punctured due to the elements outside. When this happens, refrigerant will leak from your system and there will not be enough of the substance available to move heat out of your home.
Fan problems. The fan inside a condenser unit can develop a number of issues, including electrical problems, bad wiring and a blown capacitor. Since the air outside is where the condenser unit dispenses heat, a malfunctioning fan will make it nearly impossible to properly cool your home.
Blocked airflow. If you have bushes, shrubbery or other vegetation growing near your condenser unit, it can block the flow of air. As with many of the other problems in this list, insufficient airflow will make it much harder to remove heat from your home.
How to prevent common condenser unit problems
There are a few things you can do to prevent the condenser unit problems above. First, make sure that you schedule a tune-up for your system every spring. During a tune-up, we'll perform a full inspection of your condenser unit and perform maintenance tasks like straightening the fins, cleaning the coils, measuring refrigerant levels and testing the unit's airflow.
In addition, be sure to clear the area within a few feet of your condenser unit to give it room to breathe. This includes trimming back bushes and plants so that air can easily flow in and out of the unit.
If you have any questions about these common condenser unit problems, or if you'd like a cooling system serviced or installed in your home, contact Hydes, your Indio, CA, air conditioning contractor.