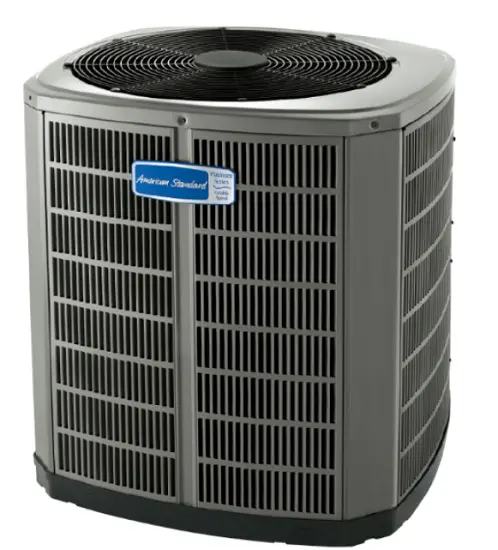 Find Our Why a Heat Pump is a Good Type of HVAC System for the Coachella Valley
A heat pump is a type of heating and cooling system that is used year-round. Unlike a conventional split-system with a separate furnace and air conditioner (that share a few of the same parts), a heat pump both heats and cools your home using a single unit.
So how can a system that cools your home during summer also heat your home when it's cold outside? Today we're going to help you understand that by answering the question, "How does a heat pump work in winter?"
First, how does a heat pump work in summer?
The easiest way to understand how a heat pump works in winter is to first understand how it works in summer. Heat pumps use a process called heat transfer to move heat from where you don't want it to where you do want it.
In summer, the heat pump works exactly like a normal air conditioner would. You have an outdoor compressor connected by refrigerant lines to an indoor air handler, and together they extracts heat from your home and transfers it to the air outside.
How does a heat pump work in winter?
During winter, the heat pump operates like an air conditioner in reverse. It still uses the air handler, compressor and refrigerant lines, except the heat transfer moves in the opposite direction. As a result, heat is extracted from the air outside and pumped into your home. When you think about this, it might sound a little strange. How does a heat pump get heat from the air outside when it's cold out?
The truth is that outside air contains a useful amount of heat even in cold temperatures. In fact, there is enough heat in the air to heat your home even in temperatures as low as the 20s!
By using this heat transfer method to heat your home, heat pumps consume much less energy than electric furnaces and don't require any fuel like gas furnaces. This makes heat pumps one of the most energy efficient types of heating systems available to homeowners today, especially if gas is not an option.

Why are heat pumps a great match for Coachella Valley weather?
Homes in colder climates often require a backup heating source like a gas furnace that is used in conjunction with a heat pump in order to take over on days that it's extremely cold out. (Imagine winter in Maine or Michigan. Or the South during a polar vortex.) Because our winters are relatively mild here in the Coachella Valley, this is not necessary and heat pumps are able to operate extremely efficiently all year long.

If you have any questions about how a heat pump works in winter, or if you'd like a heating system serviced or installed in your home, contact Hydes, your Indio, CA, furnace installation and repair contractor.