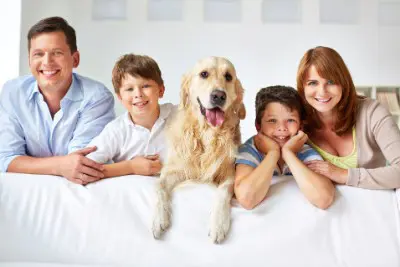 An air purifier or air cleaner is a device which can be used with your HVAC system that helps remove contaminants from the air in a room to improve indoor air quality. A whole home air purifier is an important investment for anyone looking to improve their indoor air quality.
Whole home air purifiers can also be equipped with ultraviolet light bulbs, which help to kill mold spores and other microbes. If you are concerned about indoor air quality, a whole home air purifier is a great way to improve the air in your home.
Best Air Purifier for Your Coachella Valley Home
The HALO-LED™ Whole Home In-Duct Air Purifier is an air purifier that uses Reflective Electro Magnetic Energy technology (RGF) to reduce and kill indoor contaminants. It produces hydrogen peroxide or plasma, which are disseminated into your home's atmosphere through natural processes like breathing in oxygen.
A Hydes qualified HVAC technician can install this product in your Coachella Valley area home's HVAC system.
The Benefits of An Air Purifier
It helps reduce smells & odors.

Helps your home fight mold, germs, bacteria, viruses, and volatile organic compounds (VOCs).

Reduces airborne particles like smoke and dust and surface microbials.

Mercury and ozone free.

Seven year limited warranty.
REME-LED® provides a longer product life with improved energy efficiency for your heating & cooling system, zero ozone creation for California residents and no mercury which can sometimes be found in traditional UV lamps.
Remediate your home's air quality with the REME HALO whole-house in duct purifier. The system is capable of eliminating Sick Building Syndrome risks by reducing odors and pollutants to make you feel better while staying safe from potential health problems that can arise due to poor indoor environments!
How Outdoor Air Can Affect Indoor Air Quality in Southern California
We have to deal with a lot that affects our indoor air in the Coachella Valley. Some of them include: 
The Santa Ana winds. 

The drought we are experiencing can cause dust and fine sand and the wind makes it worse. 

Wildfires have been greater in the last few years.  
New research shows that Southern California's Santa Ana winds can exacerbate fine-particulate pollution depending on wildfire conditions. Inhaling particulate matter caused by this wind is hard on human health and can contribute to cardiovascular and respiratory illnesses. 
Homeowners can feel better when their indoor air quality is improved, since sometimes the outside air quality can be unhealthy. We even get alerts on our phones when the outdoor air is poor.
Why Indoor Air Quality is Important Especially in Southern California
When you breathe in the air inside your home or office, it can be five times more polluted than what's outside. This is because indoor surfaces don't have traditional filters that would stop contaminants from coming into contact with airflow - so they just accumulate over time!
Indoor air pollution is bad for your health. The HALO-LED™ can help you breathe easier and enjoy life more by improving the quality of air in your home or office, so it's well worth installing!
When you install a HALO-LED™, you will notice the difference in the quality and freshness of the air you breathe and wonder why you did not take this simple measure sooner.
Do air purifiers help with dust and allergies?
Air purifiers work by trapping dust, pollen and other pollutants floating around in the air we breathe. They can be effective at removing your sources of allergies! When you're looking to improve your home's air quality, consider adding an efficient and economical device like this one. This type of purifier can be placed anywhere in the house since it has no electrical components that need maintenance or replacement!
Most air purifiers capture particles like dust and pollen, but the best air purifiers particulate air (HEPA) filters that will remove particles larger than 0.3 microns, including animal dander, which is a common allergy trigger.
The difference is we now use a revolutionary, energy efficient UV-C LED that turns on and off with your HVAC air blower.
The HALO-LED™ can make your home a healthier place to live in. It's ideal for removing allergens like dust and pollen, which are known causes of hay fever! The purifier with HEPA filter is an excellent investment between March through September when you'll want it most and should help alleviate some of the symptoms of hay fever.
HALO-LED™ Whole Home In-Duct Air Purifier
Breathe a sigh of relief knowing that you are helping to protect yourself and your family from airborne pollutants, unwanted odors, and reducing disease-causing microbes on surfaces in your home with a wide range of indoor air quality products and services.