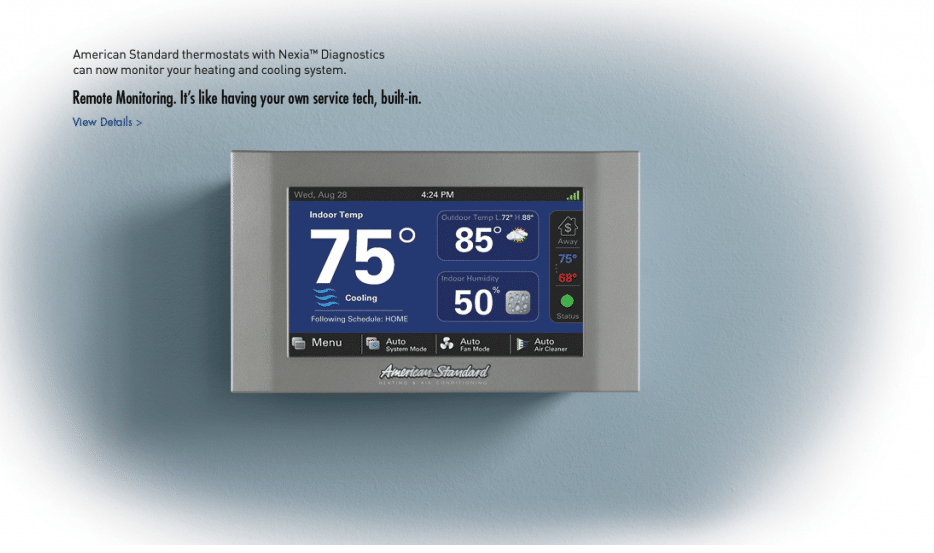 When Should You Use Them?
provide a simple way for Coachella Valley homeowners to save energy without even having to think about it. But since these types of thermostats have a few more buttons and options than traditional dial thermostats, some people might be intimidated by their slightly more complicated interfaces. The truth is that programmable thermostats are very simple and intuitive to use once you learn about their features. Today we're going to help you get acquainted with programmable thermostats by talking about their "hold" and "run" modes and when you should use each one!
How programmable thermostats differ from traditional thermostats
In order to understand a programmable thermostat's hold and run modes, it's important that you know what differentiates a programmable thermostat from a traditional thermostat. With a traditional thermostat, you have to walk up to your unit and manually change the temperature setting every single time that you want to change the temperature in your home. With a programmable thermostat, you can pre-set different temperature settings for different times of the day and different days of the week based on your family's schedule, and the thermostat will change your home's temperature automatically.
What are a programmable thermostat's hold and run modes?
Notice above that we said you can use a programmable thermostat to program temperature settings "based on your family's schedule." But as every family knows, schedules aren't always predictable. There are certain days and times when your home is occupied when it's normally empty, and those occasions are often unpredictable.
The "hold" and "run" modes on a programmable thermostat are designed to take care of scenarios just like these. Instead of having to reprogram your thermostat to keep your home comfortable when it would normally be using energy-saving settings, you can simply switch your thermostat to the "hold" mode. This will allow you to use whatever temperature setting you'd like while ignoring your thermostat's normal schedule. When things get back on track, you can simply switch back to the "run" mode and your thermostat will go right back to using its normal temperature schedule.
When should you use your programmable thermostat's hold and run modes?
On holidays. Holidays like the 4th of July, Labor Day and Memorial Day are often days that disrupt your normal schedule. Instead of your family being at work or school, you might be at home with the day off. This is the perfect time to switch your thermostat to "hold" until the holiday is over.
On sick days. Another common time that people are at home at abnormal hours is when someone is sick. The "hold" mode is helpful here not only because someone is at home when the house is normally empty, but also because people often prefer very specific temperatures when they have a cold or flu.
When you have people over. When you're hosting a get-together at your home, the added body heat can make your home warmer than usual. In order to combat this, you can switch on the "hold" setting and lower your thermostat a few degrees to ensure that everybody remains comfortable.
If you have any questions about a programmable thermostat's hold and run modes, or if you'd like a cooling system serviced or installed in your home, contact Hydes, your Indio, CA, air conditioning contractor.