How To Select the Right Air Filter – Allergy Edition
If you're tired of sneezing, dealing with itchy eyes and other allergy symptoms in your own home,  then your current air filter probably isn't cutting it. Air filters have the potential to significantly reduce your symptoms, but the basic ones simply don't offer the same results the higher quality options do. Hydes Heating and Air Conditioning has experience dealing with all types of HVAC products, and we are here to educate you on the best air conditioner filter for your family.
To understand what a more advanced filter can provide you with, you need to know how much your filter is already doing. All filters catch dust and pollen. The key is how much, and this is determined by a MERV rating.
This scale goes from 1 – 16 for residential applications.
The Meaning of MERV Ratings
1 – 4 MERV Rating
If you have a window unit, the filter will have a rating in this range. These filters can capture large particles that are visible to the naked eye, including:
Pollen

Dust Mites

Carpet Fibers

Textile Fibers

Sawdust

Spray Paint Particles

Cockroach Debris
5 – 8 MERV Rating
If you are unsure of the rating of your current filter for your HVAC system, it probably falls in this range. It catches everything that 1 – 4 ratings do along with a handful of other contaminants:
Mold, mold spores

Dust mite debris

Pet dander

Hair spray

Fabric protector

Dusting aids
9 – 12 MERV Rating
This captures everything that 1 – 8 rated filters do, plus a few more irritants such as:
Legionella (A pneumonia-causing bacteria)
Humidifier dust ("white dust" from water minerals)
Lead dust
Car emission particles
13 – 16 MERV Rating
These ratings are most commonly found in hospital-grade filters. With these, you can be assured that particles that are captured by filters with ratings 1 – 12 are filtered, along with a variety of microscopic antigens including:
Most bacteria

Germs from sneezes

Cooking oil

Most smoke

Most insecticides

Paint pigments
Like anything on the market today, there are pros and cons to each level of product. If your family struggles with asthma and allergies, you could find significant relief utilizing a stronger, more expensive filter. However,  the average home typically doesn't require hospital grade filters so something around a MERV Rating of 8 -12 should be sufficient to keep your air free of majority of the contaminants mentioned above, IF AND ONLY IF the filters are changed every 1-3 months.
If a more expensive filter is going to perturb you from switching it out within that recommended time frame, we suggest opting for a more inexpensive level of filtration that you won't mind purchasing quarterly.
Harnessing the Power of a Higher MERV
You will without a doubt find higher ratings with whole house air purifiers/cleaners as opposed to your typical fiberglass or polyester HVAC filters. Three products that will provide you with incredible allergy relief are:
AccuClean™ Whole-Home Air Filtration System

PERFECT FIT 5" Media Filter

IQAir® Perfect 16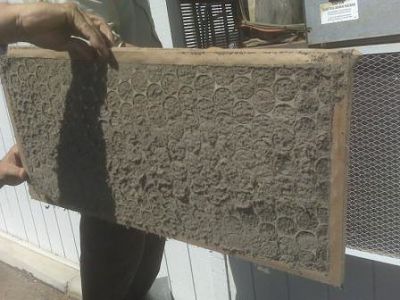 Find out more about how to improve your home's indoor air quality to defend your home against indoor air contaminants, above and beyond standard HVAC maintenance.
Have any questions? Call us at (760) 360-2202 and reach a friendly HVAC professional that can help  you achieve a more allergy-free household.