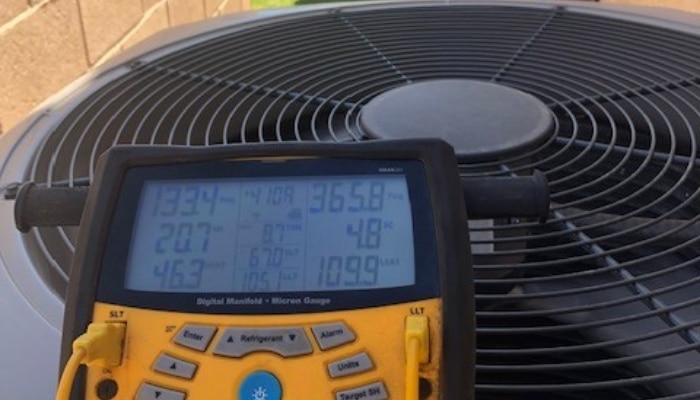 5 Situations It Pays to Sign Up for Our Peak Performance Plan
We use our air conditioners a whole lot here in the Coachella Valley, which is why it's important to have someone you can trust looking after your system. That's exactly what our Peak Performance Agreement is designed to do! Instead of only calling us when something goes wrong, our service plans help prevent problems from developing in the first place. In order to help you understand the many ways you can benefit from signing up for an air conditioner service plan, today we're going to talk about five situations it pays to sign up for a service plan with Hydes!
5 situations it pays to sign up for our Peak Performance Plan
You forgot to schedule an annual tune-up. We know that homeowners get busy, and taking care of your air conditioner might not always be the first thing on your mind. But if you don't remember to schedule a tune-up, the likelihood of your system breaking down later on in the summer will be much higher. This is not something you'll have to worry about when you sign up for our service plan, because annual tune-ups are included for your furnace and air conditioner. We'll even remind you when it's time to schedule an appointment so that you never forget!
You need a repair ASAP. Air conditioners tend to break down when they are working the hardest, which is also when you need them the most. So if it's over 100 degrees outside and your air conditioner stops working, you'll want to get it taken care of as soon as possible. As a member of one of our service plans, you'll be guaranteed a 4 hour response time for repairs and will also receive priority service when scheduling your appointment. Your system will be back up and running in no time!
Your system breaks down after hours. Wouldn't it be great if air conditioners only encountered problems during regular business hours? Unfortunately that's not the case, and it can be hard to find a good HVAC contractor on a holiday, night or weekend. That's why we provide priority service to our Peak Performance customers around the clock no matter what day it is!
You need a repair on a budget. When money is tight, you might be tempted to wait a month or two before calling to have your air conditioner inspected. However, air conditioner problems tend to get worse with time, and the issue might become more expensive to fix the longer you wait. As a member of our air conditioner service plan, you'll receive a 15% discount on all repairs and also earn money toward your next system every year that you're a member!
You want a better warranty for your system. Having a good warranty is one of the best ways to protect your investment in an air conditioner. But extending a standard warranty can be expensive, and regular maintenance is required to keep a good warranty valid. Hydes Peak Performance Plan comes with up to a 10 year extended labor warranty, and you won't have to worry about keeping it valid because annual tune-ups are included with your membership!
If you have any questions about the benefits of an air conditioner service plan, or if you'd like a cooling system serviced or installed in your home, contact Hydes, your Coachella Valley air conditioning contractor.