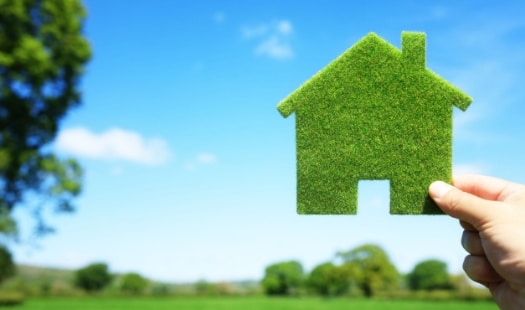 UPDATE - New Efficiency Regulations for SEER Ratings Announced for 2023
Starting January 1, 2023, there will be significant modifications to the minimum SEER rating and testing standards for residential air conditioning systems and heat pump products.
These changes will impact a majority of HVAC equipment that needs to be installed or replaced when you buy a new HVAC system or heat pump. The new SEER rating efficiency regulations are a significant step towards decreasing energy consumption for cooling and heating systems. The new regulations will result in an improved efficiency of heat pumps and air conditioners, which will lead to reduced energy usage and increased savings for consumers.
The new regulations will be instrumental in curbing the use of excessive power for heating & cooling needs - creating an environmentally friendly atmosphere that benefits us all!
Which Regulations are Changing?
The Department of Energy (DOE) announced new regulations that will go into effect early 2023 that changes the way air conditioners and HVAC systems are rated. The minimum efficiency required is set to increase by 8-10%. This means that roughly 70% of current products fail to meet new guidelines. These regulations will mandate that all new air conditioners and heat pumps must have a minimum SEER rating of 15.
All air conditioning systems purchased in the Southwest region, that includes Southern California, that do not meet the SEER2 requirements cannot be installed after January 1, 2023.
What Does SEER2 Mean?
SEER2 is a benchmark that measures the total heat removed from the conditioned space during an annual cooling season. It's a measure of a HVAC system's ability to cool throughout an entire year. The updated SEER2 standard requires all new air conditioners and heat pumps installed after January 1, 2023 to meet a more rigorous efficiency requirement, and for the first time those requirements are different depending on where you live.
To get more information about what SEER2 does and how it impacts Southern California, you can find official information here.
SEER2 FAQs
How will SEER2 affect me?
As of January 1, 2023, new SEER2 guidelines will be implemented nationwide that require all newly installed air conditioners to be at a higher SEER level.
When your air conditioner operates normally, you don't usually have to be aware of its energy efficiency. However, if you need to replace an older unit, this decision can significantly affect your finances. Newer models with higher efficiency ratings feature the latest energy-saving technologies, but they come at a higher cost because of these new regulations.
Do I have to change my current heating and cooling system?
Don't worry – your current equipment can still be used! Although there may be incentives to upgrade, you don't have to replace it if it is in good working order. The new SEER2 standard set for 2023 has been designed so that everyone and all existing products remain unaffected.
What HVAC equipment is affected by the new regulations?
If you plan to upgrade any of the following items, the 2023 regulations will impact your choices:
Air Conditioner Units
Heat Pumps
Single Packaged Units 
Mini-Split Air Conditioning Products
What Exactly is SEER?
SEER stands for Seasonal Energy Efficiency Ratio. This is how much the unit cools over a typical period of time divided by its the amount of electricity it uses, or:
Cooling Output divided by Electrical Usage = SEER Rating
The higher this number, the more energy efficient the unit is. It usually ranges from 13 - 25.
So at first, it seems that the best AC choice is the highest SEER number possible. However, this is not the case for a couple reasons. First, there are pros and cons to buying one or the other. Second, and this is very important to know, just because something has a higher SEER doesn't mean it is necessarily running more efficiently.
How can this be possible? It is because a SEER number is the maximum efficiency it *could* have, not the average it is going to do day to day. As long as it *could* peak at that number, manufacturers are allowed to label the unit.
You Should Look For a Higher SEER If…
If you aren't necessarily looking for quality - Simply put, a higher SEER rating does not promise higher quality.
If you can run your unit at max efficiency - To do this, you must be willing to upgrade your entire system. If one part has a higher SEER, it's going to be more expensive, but not make that much of a difference. You also should be a thermostat whiz to reach the full potential.
You are willing to make an investment that might not pay back - Units with higher SEERs are pricier. And while you may be pleased with knowing the environmental impact is lesser, the money savings you make are not going to be as high as a lot of companies advertise.
What Does All This Mean?
You can probably get the efficiency you are looking for at a cost that isn't too high with this number: 16. Additionally, when you upgrade from an old system, you will probably notice a change no matter what you choose, because all newer models are more efficient than older ones.
Higher than that might not be as significant of an average efficiency increase as you are hoping for.
Have Your AC Replaced with the Right SEER
We hope you feel a little more comfortable with the idea of SEER.
If you're thinking about  having a new AC installed, call Hydes at (760) 360-2202, and we can help walk you through all considerations and help you make sense of the new SEER regulations.