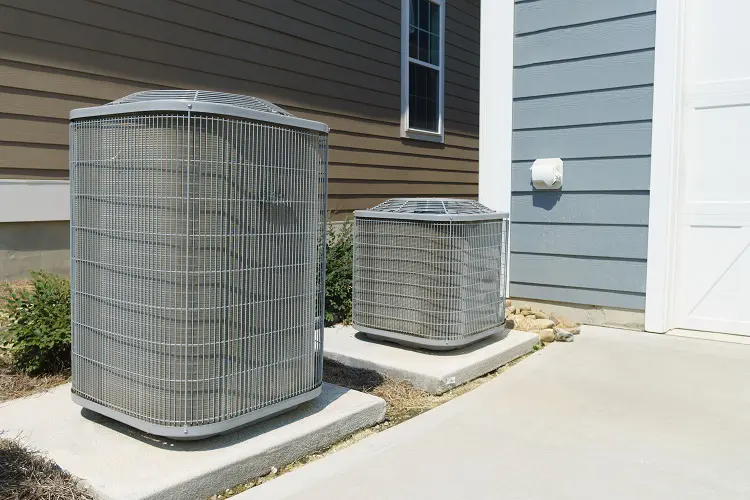 How to Tell When to Get Your AC Unit Replaced Rather Than Repaired
A broken down air conditioner is an awful headache to anyone living in the Coachella Valley area, but it can be an even bigger headache if you don't know whether it's better to repair it or replace it.
If you've called Hydes, you can trust that you'll get an honest service recommendation; not every HVAC contractor is as honest as we are. That's why it's important to learn how to tell when you're better off with an AC replacement than a repair.
Here are three steps you can take to determine whether you should have your broken down AC unit repaired or replaced with a new system.
Step #1: Determine Your Unit's Age
If the HVAC system was replaced before you bought your home, you may not know how old it is, and it's important to know the unit age because an older unit is more likely to need replacing rather than repairs.
You can determine your AC unit's age by looking at its serial number. Serial numbers vary by manufacturer, so you may need help deciphering it. The Building Intelligence Center is an excellent resource to refer to.
Let's say you have an American Standard AC unit.
Most newer models of American Standard make it easy on you by featuring the date in the upper righthand corner of the data plate, but you may also see a 9-10 digit serial number in which you see the year, week and day of manufacture followed by five letters/numbers. So if it says 7124OTW4B that translates to year 7, week 12, day 4 or March 2007.
Air conditioners generally last 10-15 years, so if your unit is over 10 years of age, you may want to replace it rather than repair it.
Step #2: Consider How Many Times It Has Needed Repair
Whether you have a newer AC unit or an older one, if it needs frequent repairs, that's a sign that it needs to be replaced. If you're keeping up with your regular maintenance and still end up calling for repairs every year, those costs add up. It may be cheaper in the long run to just replace the air conditioner.
Step #3: Check Your Refrigerant
If your AC only accepts R-22 refrigerant, you may want to consider replacing your unit.

While R-22 is effective, it also plays a major role in ozone depletion. In fact, as of this year the Environmental Protection Agency has enacted an R-22 phase-out in the United States, making production and import of the refrigerant illegal.

While you can continue to run your current system if it utilizes R-22, repairs involving refrigerant will be more costly as the amount of available coolant dwindles. If your air conditioner is reaching the end of its lifespan or you'd like to avoid the rising price of R-22, it may be time for a replacement! Modern units are more efficient and operate using R-410, a more environmentally-friendly refrigerant.

If you follow these three steps, you'll have no trouble knowing whether to repair your air conditioner or replace it.

And remember to call Hydes at (760) 360-2202 or fill out a contact form on our website whenever you have any air conditioning concerns!

Burning Smell From My HVAC System!  » « Install Your Air Filter In the Right Direction