Tips and Information About the R22 Refrigerant Phaseout in the Coachella Valley, CA Area
A really big change is happening right now involving the refrigerant R22 freon that is most likely used in your AC in the Southern CA area. Without the proper information, this HVAC conversion could be a huge headache. Luckily, our experts at Hyde's have a couple of tips to make this as trouble-free as possible.
But first, why is this switchover occurring?
The Banning of R22
R22 freon, otherwise known as HCFC-22, has been an extremely popular refrigerant for several years now. It's pretty efficient and typically will not cause trouble. However, it's not the best environmental decision to keep using it.
That's why the Environmental Protection Agency has declared a phaseout that is set to complete in 2020.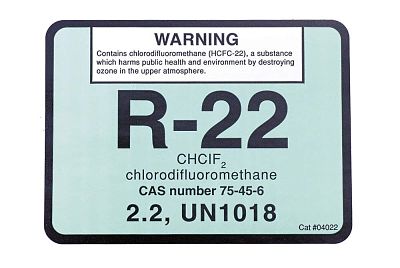 The effects of this ban that unprepared homeowners may experience include:
Higher and higher costs of R22 until it becomes illegal to use in 2020
Nullified warranties from using alternative refrigerants
An unprepared purchase of a new system
Here are some tips avoid that hassle and make the smooth transition while enjoying your AC.
Tip #1 – Consider Replacement
An AC replacement may be a greater expense up front, but your new unit will use a different refrigerant that will be less expensive and more available for longer. Plus, a newer AC can be pretty exciting and deliver other benefits, such as:
Quicker Cooling
Quieter Running
Lower Carbon Footprint
Great Warranties
As Much as a 40% Cut on Utility Costs
We consider this to be the best eventual decision, but it is possible to put a bandaid over the situation, which brings us to the next tip.
Tip #2 – Temporarily Make a Fix With Alternative Refrigerants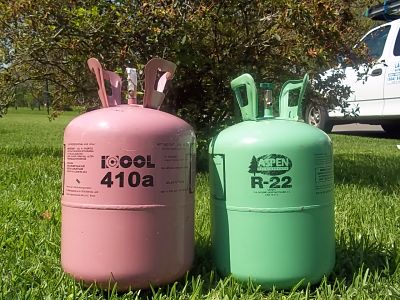 This isn't the best long-term decision, but it can be a good fix if you can't afford a replacement right away. There are a few other refrigerants besides R22 that will keep you AC going, including:
The reason it has setbacks is because it causes your system to run less efficiently, and in a lot of instances, nullifies your warranties. A newer system most likely uses 410A, which it is built for that type of refrigerant and runs efficiently.
Hyde's Will Make the Switch Easy
Basically, when you are faced with this HVAC conversion, you can:
Pay more for R22 and then purchase a new AC

Use alternative refrigerants and then purchase a new AC

Purchase a new AC immediately
We won't push you for an immediate purchase, but we simply recommend one. As always, we are here for your questions, concerns and reliable HVAC service. And we offer free quotes. Call us at (903) 720-2202.