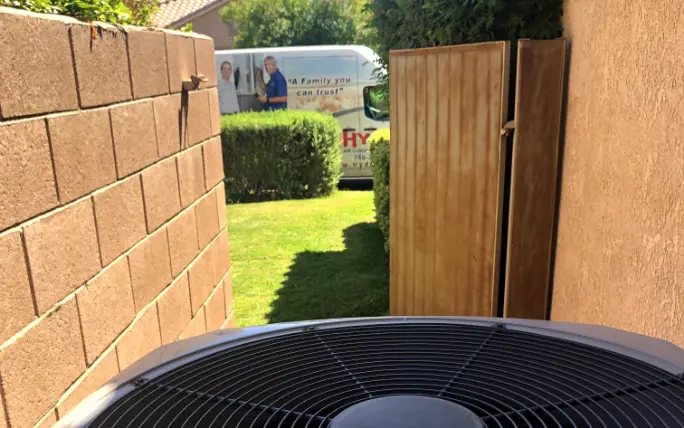 Signs You Need a New Air Conditioner in the Coachella Valley
As a homeowner, one of the toughest decisions you'll have to make about your air conditioner is when it's time to replace your old system for a new unit. Although a new air conditioner can be a big investment, so can the costs of continuing to repair and operate an old, inefficient HVAC unit.
So how are you supposed to know when it's time to replace your air conditioner?
The 6 tell-tale signs we've listed below are sure to help you make your decision!
Your Air Conditioner Uses R-22 Freon. The production of Freon was phased out by the federal government on January 1, 2020. This popular HCFC-22 (R-22) refrigerant  can still be added to you're a/c system when needed but it is very costly. This cost of Freon along with the cost of repairs should help you make your decision. If your air conditioner uses Freon, you'll have to replace it eventually in order to switch over to the current R410A refrigerant. You might even consider Going Green with a Heat Pump. Even though it's called a "Heat Pump" it actually cools your home too! 
Your Air Conditioner is More Than 10 Years Old. In general, you can expect a well-maintained air conditioner to last about 10-12 years. However, if you're in need of expensive repairs and your air conditioner is more than 10+ years (and uses R-22 Freon) it will often make more sense to replace it. This is especially true when you consider the advancements in efficiency with a/c systems in the past decade alone.
You Notice Your Air conditioner is Inefficient. If your air conditioner has a low SEER rating, it can cost you a lot of money to operate it. Currently, newly manufactured air conditioners must have a SEER rating of at least 14. If your air conditioner's SEER rating is below 14, you can cut back on your energy costs by replacing it with a new, more efficient unit.
You're Facing Expensive Repairs. Any time you're facing an expensive

air conditioning system repairs

, you'll want to weigh the costs against the costs of a new unit. If the cost of the repair would cover a large part of a new system, and especially if your air conditioner is showing any of the other signs in this list, it will likely make more financial sense to replace it.
You've Had More Frequent Breakdowns. Does it seem like your air conditioner is constantly breaking down? Are you calling Hydes every month because of a new problem with your unit? These repair costs can really add up, and it doesn't make sense to keep making them on older units. Save yourself the headaches and the money by investing in a new unit.
Your Home Isn't as Comfortable as It Used To Be. Do you have a hard time keeping your home cool? This could be the sign of an aging air conditioner or even an incorrectly sized system. Regardless of the cause, you want your air conditioner to do its job! If it's not going to keep your home cool, you'll want to replace it with a heating and cooling unit that will.
Your Coachella Valley AC Company
If you have any questions about when to replace your air conditioner, or if you looking to Go Green with a heat pump, contact Hydes for all the options you have to choose from.
We also have some excellent heating and cooling financing options.