Your air conditioner cools down the air in your home, but what good is that air if it doesn't get delivered properly or if your system isn't receiving enough of it? Proper movement of air plays an essential role in your home's comfort levels, and if something is hindering your system's airflow your home has no chance of being adequately cool. Today we're going to help you avoid potential problems by talking about how to ensure your air conditioner has proper airflow!
Proper Airflow is Essential So Read Our Tips Below!
Open All Your Air Vents
Air is fed to your air conditioner through your home's supply vents, and cool air is delivered to your rooms through your home's return vents. If any of the supply or return vents in your home are closed off or covered by furniture, your cooling system will have to work harder to push the air throughout the house. This could subsequently increase energy costs and inhibit proper airflow. Make sure that all of the vents in your home are completely open and clear of any obstructions.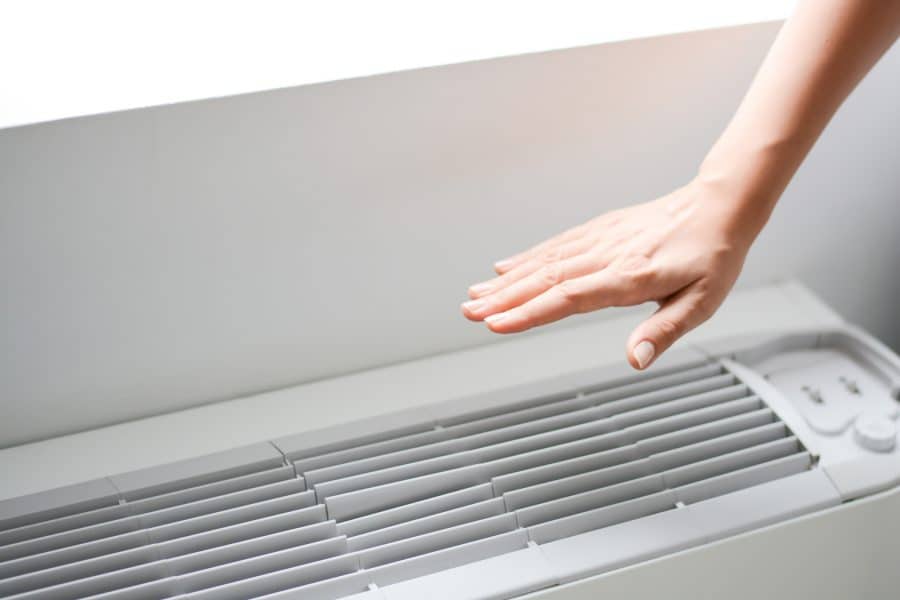 Change Your Air Filters Every Month
A dirty air filter is one of the leading causes of airflow problems in homes. That's because when a filter is dirty, your air handler will have a tough time pushing air through the filter and your system's airflow will slow down or come to a halt. This is an easy problem to avoid if you check and/or change your air filter every single month.
Confirm You Are Using The Proper Air Filter For Your System
Even if you have a clean air filter, you might not have the right kind filter installed in your system. Every air conditioner's air handler is designed to be able to work with a filter up to a specific MERV rating. If you install a filter with a MERV rating that's too high, the filter will be too dense and your air handler won't be powerful enough to efficiently blow air through it. Check your system's owner's manual or contact Hydes to determine what MERV rating is right for your system. In addition, consider installing an air cleaner, which is much more effective than a standard filter and does not block airflow.
Regulate AC System Fan Use
Contrary to popular belief, constantly running your air conditioner's fan does not actually cool down your home. The fan simply circulates the existing air which may reduce stuffiness, but it can actually increase humidity and energy costs! In addition to it's ineffectiveness to cool the air, if your system's fan is utilized too much, problems with proper function could develop more regularly, which will lead to even greater airflow issues. Thus, we advise only switching your system's fan to "ON" when you need to, and leave it set on "Auto" 90% of the time.
Get Your Ducts Checked for Leaks
Duct leaks are some of the most common causes of airflow problems in homes. If your ducts have any cracks, holes or disconnections, a significant amount of air will escape out of your ducts before it is delivered to your living spaces. If you're concerned about the condition of your ducts, give Hydes a call today so that we can inspect your ducts & seal any leaks that we find – thus ensuring you aren't paying to heat or cool your attic!
Inspect Attic Ventilation
Without proper ventilation in your attic, hot air can't escape out of the house in the summer and cold air can't get in during the winter. Ventilation in your attic is typically represented with intake vents and exhaust vents and you need not worry that they exist; however it would be wise to confirm that they are not obstructed by insulation or other building materials or boxes.
Schedule Semi-Annual A/C Tune-Ups
Many of the most common causes of airflow problems in homes can be prevented if you schedule an air conditioner tune-up every year with Hydes. During a tune-up, we will clean your system, inspect its parts and measure airflow levels to ensure that air can flow freely throughout your home.
If you have any further questions about air conditioner airflow, or you'd like your home's cooling system serviced or replaced, contact Hydes, your Coachella Valley air conditioning contractor, today at (760)360-2202.