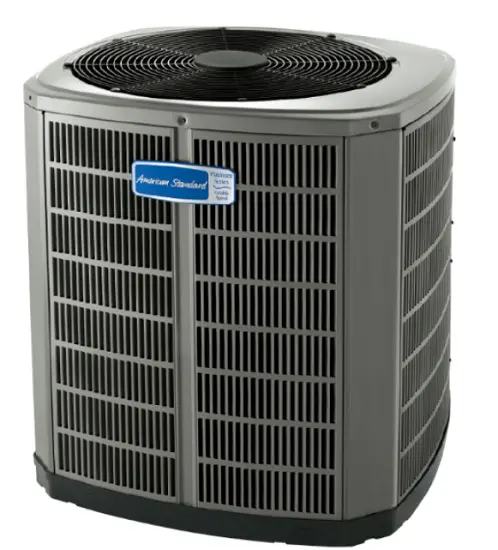 As air conditioners improve in performance and design, the standards for energy-efficiency continue to rise. In fact, if your air conditioner was manufactured as recently as 2006, it might not even meet the current federal efficiency standards for newly-manufactured cooling systems! Clearly, there must be benefits to installing a high efficiency air conditioner, and we want to help you understand those benefits in today's post!
What is a high efficiency air conditioner?
First and foremost, let's define what a high efficiency air conditioner actually is. The efficiency of air conditioners is measured by their SEER ratings. By looking at these ratings, you can distinguish high-efficiency air conditioners from less efficient models.
In order to qualify for the Energy Star label, a split-system air conditioner must have a SEER rating of at least 14.5. This is a good benchmark to start at when defining high efficiency air conditioners, but you might want to consider looking even higher than that. Many experts define high efficiency air conditioners as units with a SEER rating of at least 16, which also happens to be the minimum SEER rating to qualify for federal tax credits for energy-efficient HVAC systems.
What are the benefits of installing a high efficiency air conditioner?
Lower energy bills. High efficiency air conditioners consume less energy than lower-efficiency models, which means you won't have to pay as much for your monthly energy bills. The bigger jump you make from the SEER rating of your current model to the SEER rating of a high efficiency air conditioner, the more of a decrease you'll see in your energy costs.
Better performance. High efficiency air conditioners typically come with features like variable speed air handlers and two stage compressors that not only allow them to consume less energy, but also make your home more comfortable. Features like these will allow for more even cooling and less temperature swings in your home.
Longer operating life. Because high efficiency air conditioners are built to minimize on-and-off cycling and maximize efficiency, they typically experience less needs for repairs and longer operating lives than lower-efficiency units.
No worries about Freon. Any new high efficiency air conditioner will use an environmentally-friendly refrigerant like R410a. That means you won't have to deal with the rising costs and phase-out of Freon because you'll already be using the new standard refrigerant!
If you have any questions about a high efficiency air conditioner, or if you'd like a cooling system serviced or installed in your home, contact Hydes, your Indio, CA, air conditioning company.